EMS and Hospital Communication Critical to Patient Care
Clear and thorough communication between first responders and a receiving hospital is important to ensure effective patient care. For years, EMS has relied on radio reports, emails and paging systems to alert hospitals about incoming trauma, cardiac or stroke patients. Ineffective communication can delay critical care due to hospitals and emergency departments not being prepared to handle incoming patients. Having patient status information ahead of time can help hospital staff be ready with the resources needed to start patient care as soon as possible.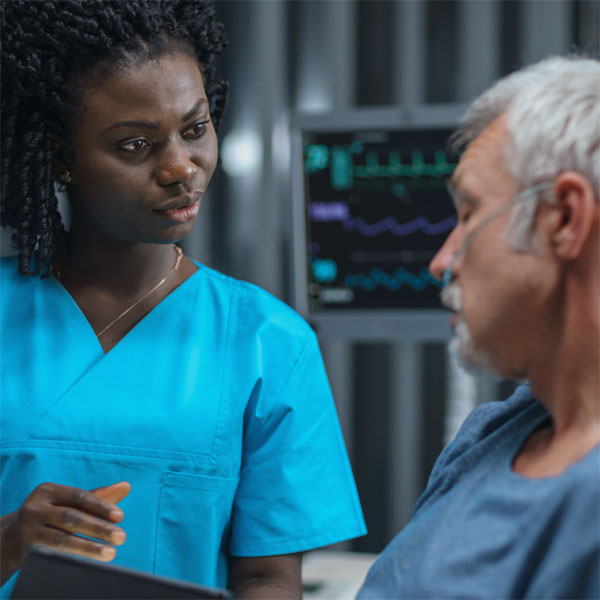 HC Transport Alerting™ Helps Hospitals Prepare for Patients
Designed for daily operations, HC Transport Alerting™ helps medical first responders quickly share patient information with receiving hospitals during transport. Using any modern handheld device, first responders can add patient health information in our secure web-based system, sharing critical information in near real-time with hospitals during patient transport.
To ensure hospitals can accept incoming patients, emergency departments can also share their ability to receive certain patients, helping EMS make quicker decisions on where to transport the patient.
Use individually or in conjunction with HC Patient Tracking™
for a comprehensive patient care solution.
Why HC Transport Alerting?
Share patient information and status before arrival. First responders can begin sharing critical patient information with receiving hospitals during transport, saving precious time and gaining faster patient handling.
Efficiently handle hospital and ambulance diversions. First responders can view diversion status of nearby hospitals in near real-time. Ambulance diversion and hospital diversion updates save crucial minutes during a mass casualty event, or when patients require specialized care.
Quickly supplement patient information on one platform. Voice communication will always play a role in sending information ahead of a patient's arrival. Powered by HC Standard®, HC Hospital Transport™ maintains the flexibility of verbal communication but surrounds it with a robust approach to sending important hospital transport data with just a few taps on a handheld device.

Customize to your unique requirements

24/7 support, 365 days of the year

HIPAA, HITECH, PHEP, CMS and HPP compliant