Who We Are
Global Emergency Response (GER), a CRI company headquartered in Augusta, Georgia, was formed in 2004 out of a recognized need to improve the information flow from accident scenes to hospitals following the events of September 11, 2001.
Led by our enterprise platform HC Standard®, we provide web and mobile based, near real‐time status tracking and situational awareness information for use by healthcare personnel, first responders and emergency management organizations. We also provide support services that complement our software products, including designing, conducting, and evaluating training events from classroom sessions to tabletop drills and full‐functional emergency preparedness exercises.
How We Began
When the terrorist attacks of 9/11 took place, emergency preparedness and response software companies were only focused on patients after they arrived at the hospital and not from the point of initial contact. As triage methodologies and best practices evolved following these tragic events, so did the need for recording and sharing information throughout the patient lifecycle – from triage at the incident scene, to transportation to the healthcare facility, and discharge of the patient. This need led to the development of our flagship software HC Standard®.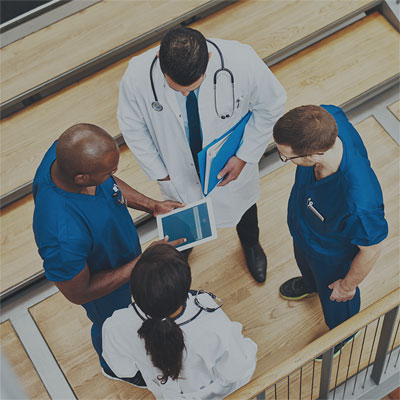 Where We're Going
We have steadily grown our business and evolved our offerings as organizations look to find flexible, real-time emergency preparedness and response software that allows them to remain compliant and, when an emergency strikes, save time and lives by tracking and sharing critical data.
We are focused on providing an easy-to-use, cost-effective software to help communities, government agencies and corporations succeed in protecting and recovering their most vital assets during day-to-day and disaster operations.
Let Us Help You Succeed
Whether you're looking for emergency preparedness and response software for your organization or a trusted teammate to partner with, we want to help.
Join the Team
Interested in a career with us? Check out our job openings.